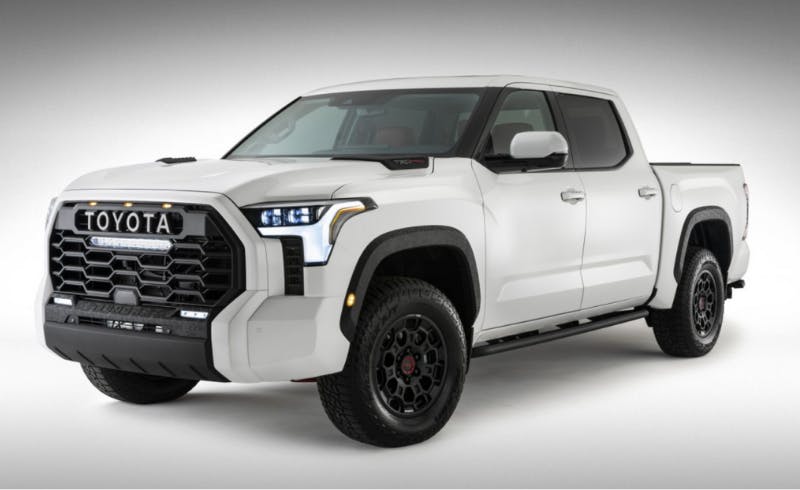 Toyota Teases 2022 Tundra
With its 2000 debut, the Toyota Tundra quickly established its award-winning reputation—winning Best Full Size Truck by Consumer Reports and Truck of the Year by Motor Trends in its first year—and while much of the pickup truck has changed, one thing remains the same; the Tundra is an American favorite. Though made by a Japanese manufacturer, the Tundra has rightly earned its ranking in the North American truck market, and as Toyota recently revealed—the best of the Tundra is yet to come!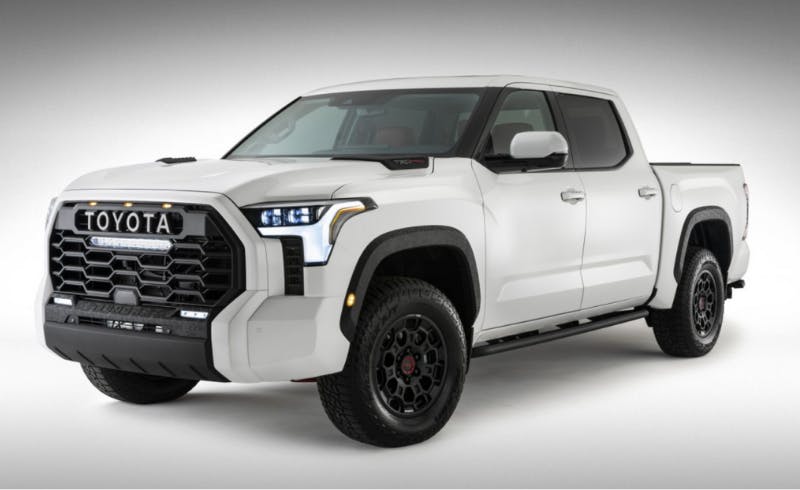 In a series of news posts, Toyota has been teasing fans of its upcoming 2022 Tundra model. In mid-June, the manufacturer first broke the news with a performance post, revealing that the 2022 Tundra would have a next-generation iForce powertrain. Then, a few days later, with a first look post—and needless to say, our jaws dropped when we saw what the 3rd generation Tundra will look like! The latest post gave a sneak peek into its interior—and it won't be the last. Keep checking back into the Toyota Newsroom because we know there's bound to be more teaser posts to come!
While we are extremely excited that Toyota has announced a 2022 Tundra, we must say—we're not all that surprised. After revamping nearly every one of its models in recent years, an upgraded Tundra was bound to follow! With the new Camry, RAV4, Corolla, Highlander, Sienna, and Tacoma models, one thing is apparent—the new Tundra will be  sleekly-styled, infotainment-packed, and include some of the industry's best safety features. 
As we all wait in anticipation for a full look at this classic pickup, there is one place we can go to get a taste of what's to come—Toyota of Olympia! Get behind the wheel of a Tacoma, see the endless features of a RAV4, or marvel at the exterior of a Camry. We think that the Tundra will have a little of everything these cult-favorite classics have to offer!
Sources
Back to Parent Page