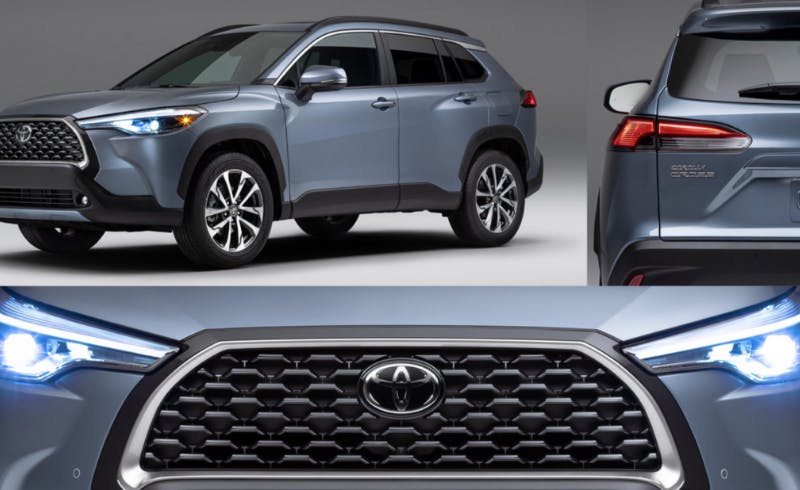 Corolla Cross
At the 2021 Chicago Auto Show, Toyota once again proved its dominance in the auto industry, unveiling an all-new lineup of 45 upcoming market vehicles. Included were the GR 86, the 4Runner TRD Sport, both the Tacoma TRD Pro 3.0 and Tacoma Trail Edition, and—perhaps the best of all—the Corolla Cross.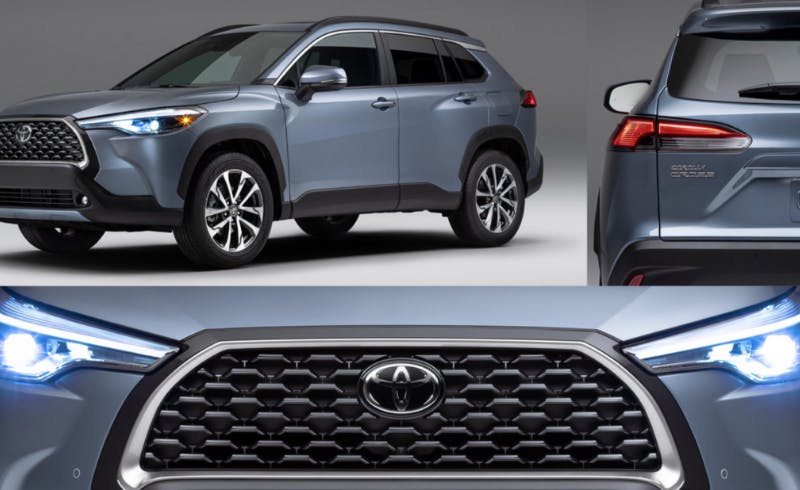 While the Japanese manufacturer surely celebrates its success, they also continuously pursue the next generation of it; and the Corolla Cross is a testament to that. Exactly as it sounds (yet far from it) the Corolla Cross is the newest Toyota model, derived from its ever-popular sedan predecessor, the Corolla.
In a recent article, Toyota details the compact SUV, referring to it as "spacious, modern, powerful, and high quality." It emphasizes that the new model will maximize the inherent potential of a high-strength TNGA-C platform, 169- horsepower, and a 2.0-liter Dynamic Force Engine. Available in three grades—L, LE, AND XLE—and in front-wheel or all-wheel drive, the features and abilities of the Corolla Cross will vary, and can be completely customized to each driver. As for its design—well, as to be expected, it's simply stunning, with an approachable exterior, distinctive black grille, LED lighting, black body accents, and rear spoiler.
The Corolla Cross will make its official debut in 2022, but until then, folks in the Tumwater or greater Washington areas can get a taste of what's to come at Toyota of Olympia! View the Corolla Cross' sister models, the Corolla sedan and Corolla hatchback, to discover what it may feel like when you get behind the wheel of your all-new Corolla Cross.
Visit us today online or in-store!
Sources
Back to Parent Page