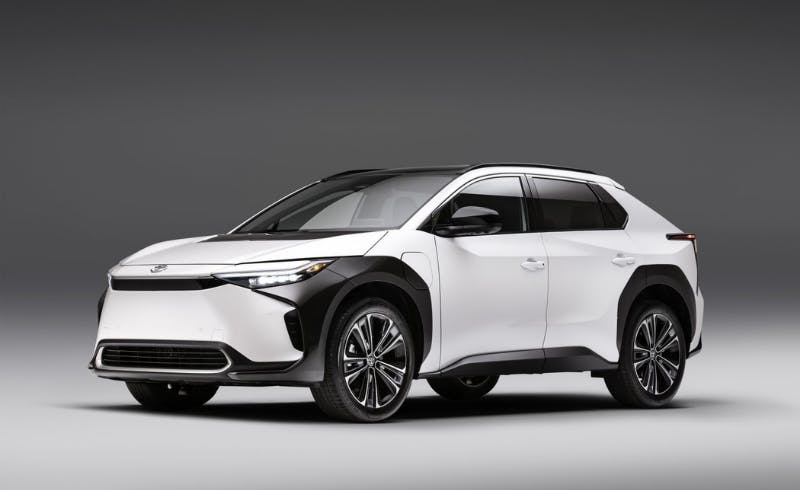 Electric bZ4X Unveiled
Paving the way towards an electrified future is Toyota's all-new, all-electric bZ4X. Recently revealed alongside an array of Toyota's latest vehicles at the 2021 Los Angeles Auto Show, the bZ4X is the first vehicle in the manufacturer's newest category: Toyota bZ—a new product lineup of battery-electric vehicles branded for their beyond zero capabilities.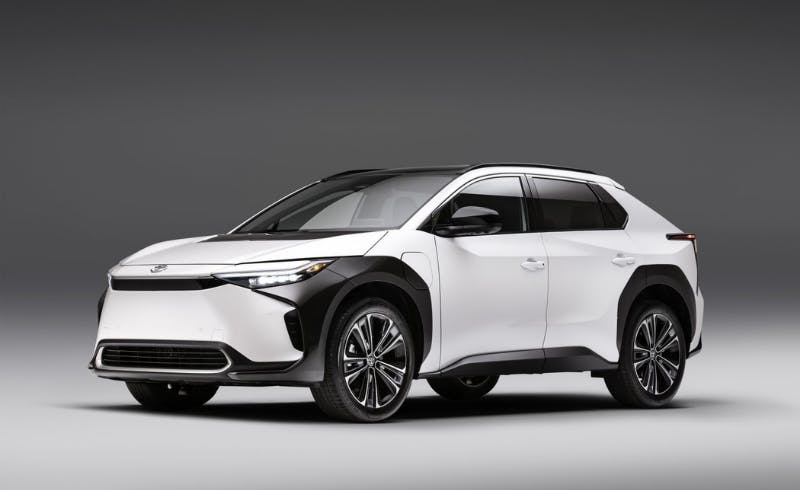 "With zero emissions and an exhilarating drive, the bZ4X is hitting the market at just the right time as we expand our already comprehensive electrified product lineup," said Mike Tripp, vice president, Toyota Marketing. "As a human-centered company, Toyota remains committed to offering customers a diverse portfolio of products to meet their individual needs and move us toward a carbon-neutral future."
Truly, Toyota is leading the charge to a carbon-neutral future with 24% of its current U.S. sales volume consisting of electric vehicles and a plan to expand to 70 electric models by 2025—and though the bZ4X is just the beginning, it's surely setting off a big spark to Toyota's electrifying future.
Bold & Modern Design
Hi-tech and emotional is the basis for the bZ4X design theme—and it shows, with inside and out styling that's as bold and modern as the electric vehicle itself, including an aerodynamic design, shark-like shape, and the combination lamps, rear hatch, and bumper's trapezoidal theme.
Premier Performance
Built on the new e-TNGA BEV-dedicated platform, the bZ4X offers a new AWD system that provides impressive driving performance both on and off-road—and not to mention an impressive manufacturer-estimated range of up to 250 miles per charge (for XLE front-wheel-drive models) with additional features, such as a high-capacity Lithium-Ion battery, a battery cross-framing structure,  lightweight body structure, available X-MODE®, and more.    
The release date of the bZ4X is mid-2022—but if you, like us, can't wait for what's in store, we invite you to visit Toyota of Olympia near Tumwater, Washington. From safety features to technology, our team will explain everything you can expect from Toyota's newest electric addition!
Sources
Back to Parent Page